News
In Memoriam: em. o. Univ.-Prof. Dr. Josef Peter Ehmer (1948–2023)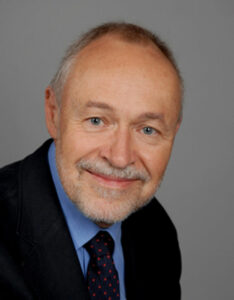 We are sad to have received the notice that Josef Peter Ehmer, emeritus university professor at the University of Vienna and former member of the ESTER network, passed away on 10 May 2023 at the age of 74.
Born on 7 November 1948 in Gschwandt near Gmunden, Upper-Austria already became a devoted reader at a young age, as he passed his time recovering from a lengthy disease in his childhood at the city library of Gmunden. After completing his secondary education at the Bundesgymnasium in Gmunden, he started his study in History and German Studies in 1968 at the University of Vienna, a study he successfully completed with a thesis on family structure and organisation of labour in early modern Vienna in 1977. His academic research at that time was also strongly inspired by Michael Mitterauer (1937–2022).
In 1995, Josef Ehmer was awarded the Victor-Adler-State Prize for the History of Social Movements. His projects and initiatives, as well as his lectures and his numerous publications always had an impact on the present, and were valued highly around the world: interdisciplinary research and societal relevance were always at the focus of his work.
Because of his academic projects and research Josef Ehmer was well known in international academia and cooperated within many international research institutes, such as the Max-Planck-Institut für Geschichte, the Cambridge Group of the History of Population and Social Structure. Between 2001 and 2008, as part of the so-called Schwerpunktprogramms 1106 of the Deutschen Forschungsgemeinschaft Josef Ehmer, was in charge of research projects regarding the 'origin, kinds, and consequences of the construct 'Bevölkerung' before, during and after the Third Reich'(together with Rainer Mackensen (1927–2018)) as well of the Working Group on 'The Elderly in Germany' of the German National Scientific Academy, in cooperation with Jürgen Kocka.
After numerous international guest professorships, Josef Ehmer was appointed University Professor in General Modern History at the University of Salzburg in 1993; he combined this position wit the positions of Director of the Institute and vice-dean at the same university. In 2005, he was appointed University Professor in Economic and Social History at the University of Vienna, as successor of Michael Mitterauer, a position he held until his retirement in 2015.
As a result of his interdisciplinary academic endeavours, Josef Ehmer was became involved in the European graduate School for Training in Economic and social historical Research (ESTER). His contribution to the ESTER events was highly valued. He will be dearly missed.
On behalf of the ESTER network, we offer our sincere condolences to his wife Riki and his family.
The farewell service will be held on Friday, 26 May 2023 at 13:00 at the Feuerhalle Simmeringe in Vienna. At the request of the late professor Ehmer, those wanting to pay their respects, are requested not to send flowers, but in stead to contribute to the cause of the SOS Balkanroute, IBAN AT20 2011 1842 8097 8400, BIC GIBAATWWXXX.
On behalf of ESTER / N.W. Posthumus Institute,
Dr Jessica Dijkman, Research Director
Dr Rogier van Kooten, Education Programme Director
René van Weeren BA, Office Manager
[This obituary is partly based on the full obituary by Anne-Marie Steidl; read the full obituary in German here]