News
Ewout Frankema appointed as new Chair of the General Board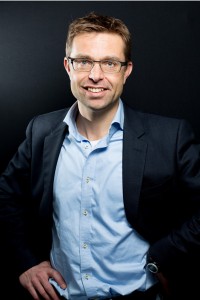 At the latest General Board meeting of the N.W. Posthumus Institute, chair of the General Board Professor Hilde Greefs announced the completion of her period as chair person. The General Board of the N.W. Posthumus Institute wants to express thanks to Hilde for her successful time as chair.
The General Board is also proud to announce that the new chair of the General Board will be Professor Ewout Frankema. Ewout Frankema is professor and chair of Rural and Environmental History at Wageningen University and research fellow of the UK Centre for Economic Policy Research (CEPR). His research agenda focuses on a deeper understanding of the long-term comparative economic development of developing regions (Africa, Latin America, Asia) and the historical origins and nature of present-day global inequality. Frankema has studied History, Economics and Philosophy at the University of Groningen, where he obtained his PhD in Economics in 2008. He has taught a broad range of courses in history, economics and development studies at the University of Groningen, Utrecht University, Wageningen University, and offered guest lectures at universities in Uruguay, Uganda, Benin, Spain, Sweden and the UK.
In 2012 he was awarded a VIDI-grant by the Dutch Science Foundation (NWO) for his project Is Poverty Destiny? Exploring Long Term Changes in African Living Standards in Global Perspective and a European Research Council Starting Grant for his project Is Poverty Destiny? A New Empirical Foundation of Long Term African Welfare Analysis. In 2013 he won the prestigious Arthur H. Cole Award for the best paper in the Journal of Economic History. He has been elected member of the Young Academy of the Royal Dutch Academy of Arts and Sciences (2014-19) and is currently acting as Chief Editor of the Journal of Global History. In 2019 he received the AMMODO Science Award for outstanding mid-career scholarship.